Aura Cameras AVS – The Essence of Ability, the Path to Greatness!
Recognizing who you are is a tremendous leap toward identifying the best direction to follow in life!
Inneractive's goal is to help individuals gain a higher level of understanding and self awareness, so they can blossom into true greatness.
Introducing – AURACLOUD 3D™
CAPTURE.
STUDY.
SHARE.
.
.
.
The premier Aura Camera Machine – IES AuraCloud 3D™ offers precise and effective aura photography biofeedback-enriched tools for crystal clear human energy readings.

.
.
Utilizing the newest Aura Photography techniques, stunning 3D aura images software displays real-time aura and chakra results simultaneously.
New data-management programs allow easy storage of all readings and client profiles for future reference and treatment validation.
.
.
Now, with Aura Camera 3D, you have the tools to сap tackle mind and body therapy from every angle!
One of our experienced aura consultants will guide you through a journey of human energy exploration and how AuraCloud can expand your business to a higher level.
Expanding Human Potential through Innovative Technology
At Inneractive, we believe that knowledge is power — the power of individuals to expand their potential and augment their natural abilities through higher awareness. We provide that power through biofeedback-enhanced technology. 
Inspired by over a decade of scientific research and precision engineering, our state-of-the-art our Aura Cameras combine aura and energy imaging with live digital video.
This Aura Photography Technology is having a major impact on healthcare practitioners like therapists and acupuncturists as well as retailers and special event planners worldwide.
With Aura Cameras they are successfully leveraging the vast powers of biofeedback to help their patients, customers and clients gain greater understanding and inner knowledge — creating greater opportunities for everyone!
KIRKLIAN AURA PHOTOGRAPHY
CUTTING-EDGE TECHNOLOGY, BEAUTIFUL DESIGN, AND STUNNING 3D GRAPHICS WORK IN HARMONY TO VISUALIZE HUMAN ENERGY.
TESTIMONIALS
Aura Video Station creates a great buzz with guests at corporate events, allowing them to mix and comment on their respective reports and auras.
~ Arthur H., USA
Video Station greatly enhances my seminars. This is an excellent tool for demonstrating energy healing and energy boosting.
~Dr. Zhi Gang Sha, World renouned Master Healer and Teacher.
System gives our clients tangible proof of progress that they can see. We've had a phenomenal response to the Aura Video Station.
~Sue B., USA
What does the AURA CAMERA reveal?
HOLISTIC HEALTH BENEFITS
Alternative Health and Wellness Professionals can now offer more inspiring services through a richer, more visual experience.
Retailers can now entice shoppers with more engaging products and generate more business.
Special Event Planners can now create an environment of exciting discovery — motivating attendees to immerse themselves in self awareness — and attract clients on a whole new level.
Patients, customers, and clients can now gain a better understanding of who they are and why, so they can expand their potential and make the most of their natural abilities.
BUSINESS BENEFITS
By offering exclusive aura photography technology and the ability to analyze results of treatment in real time, the Inneractive experience will lead to increased excitement, prospect traffic and overall growth in your business. Aura Cameras AVS makes it easy for you to stand out from the crowd! Our retail clients have created increased traffic and created instant buzz using our patented aura devices! 
Aura Camera and Aura Photography Success
Our AURA CAMERA AVS systems are a magnetic draw and generate $3,000 per month! Ask for a live demonstration and see for yourself. One of our specialized Aura Consultants will be available to screen share demonstrations live online or in-person at our Los Angeles headquarters.
WHAT IS BIOFEEDBACK?
Every individual has a sensitive network of electrical channels moving along the surface of the body. Biofeedback is the resulting information from collecting a person's electrical activity which is then used to create a unique profile analysis.
HOW AURA CAMERA CAN HELP?
Aura Video Station is a highly-calibrated biofeedback aura photography system designed to help measure the energetic states of patients and clients.  This data allows the user to understand the workings of the body, as well as the psycho-physiological involvement in overall wellbeing.
AURA PHOTOGRAPHY BLOG
The amazing thing about life is that we always have the opportunity to see a new day. What happened yesterday has no bearing on what will happen in the present. The only thing we bring with us as we travel forward through time our story about who we are or who we were told we were supposed to be. 
Forgiveness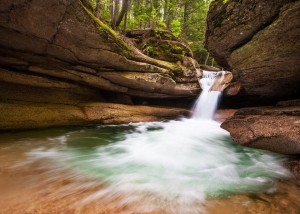 What it means to forgive is different to everyone. Some believe that it implies that the other person has permission to hurt you. Others feel that it is a release of resentment. There probably a few dozen more descriptions that others use to justify their stance.
Faith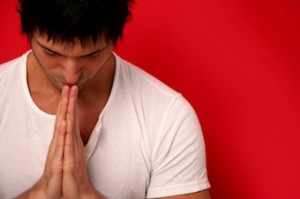 I recently came across this beautifully stated quote, "Faith is the daring of the soul to go farther than it can see" by William Newton Clarke. I have always felt that you rely on faith to take you where the spirit and soul want to go. The 7th Chakra relates to a higher order—spiritual connection and spiritual language that transcend mundane physical limitations.
Peace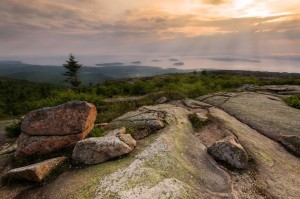 What if we lived each moment of each day truly content knowing that all is well? The job that was lost, the deal that didn't close, the hardship that doesn't seem to end, all designed for us to get us closer to relying and trusting divine order. Hardship's tests our endurance and development muscles where we must grow and get stronger to over come obstacles. It's never about the "what" of a situation but instead the "who"  we become on the journey.

All about Auras, Chakras, Aura Photography, Kirkland Cameras, Love, Piece, Happiness, Fulfilment!
Discover Your the Path to Greatness with Aura Cameras AVS!
Ready to Take the Next Step?
Whether you're an alternative health practitioner, owner of a retail establishment, or event planner – we all share a common objective: to enhance the lives of the people we serve while enabling ourselves to continue serving them.
You'll see what an Aura Photography Technology can make  a difference in your practice or business.